The Loft's largest space, The Living Room, is ideal for hosting guests. You can unwind in The Living Room on one of our vintage armchairs and our unique sofa, and surround yourselves with beautiful open views of Athens. The Living Room is an open space of 6m height, allowing our carefully chosen plants to grow in full light. Unique artworks and objects are all around you. We collaborate with furniture dealers and artists to serve you  the best environment.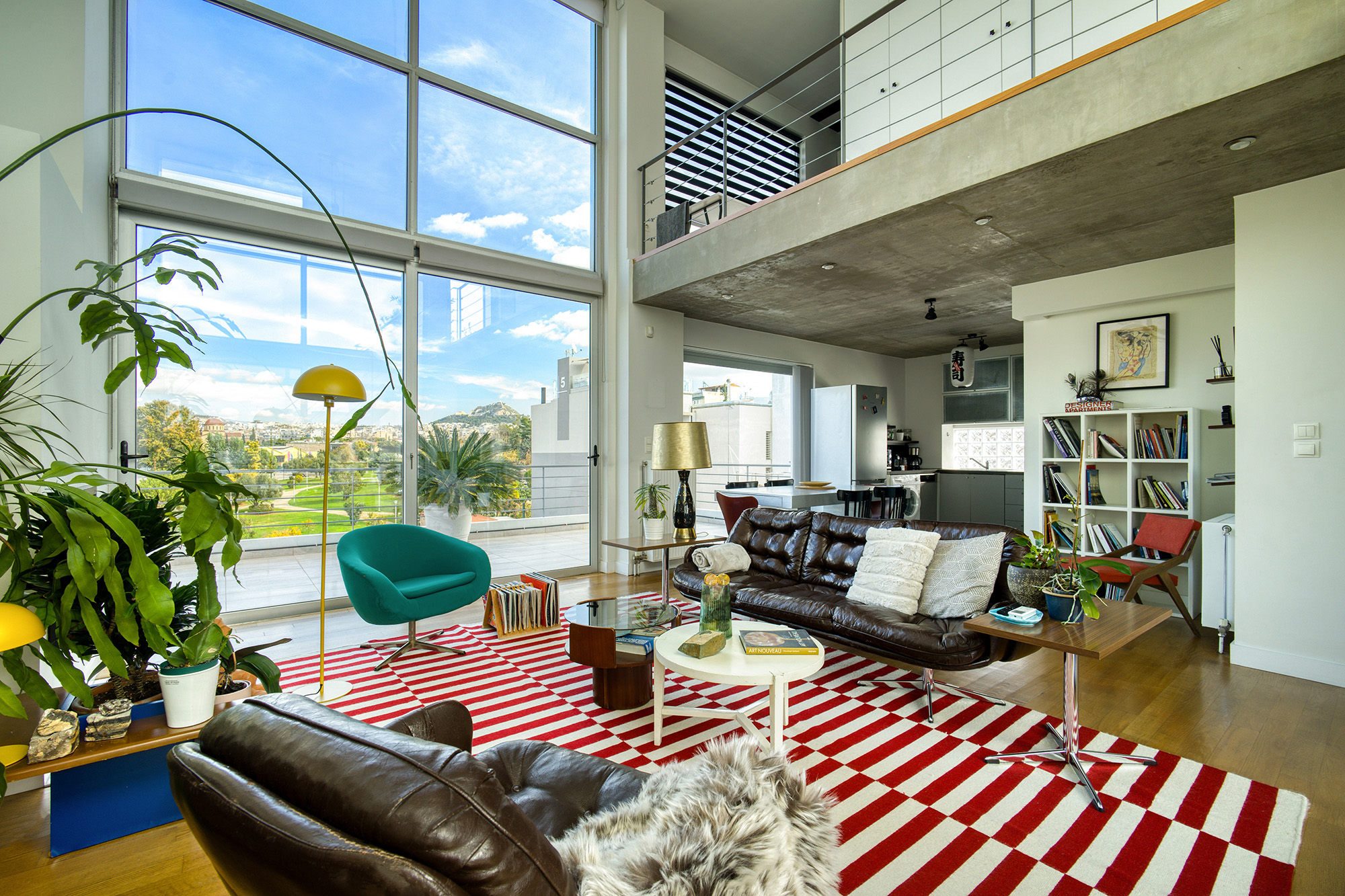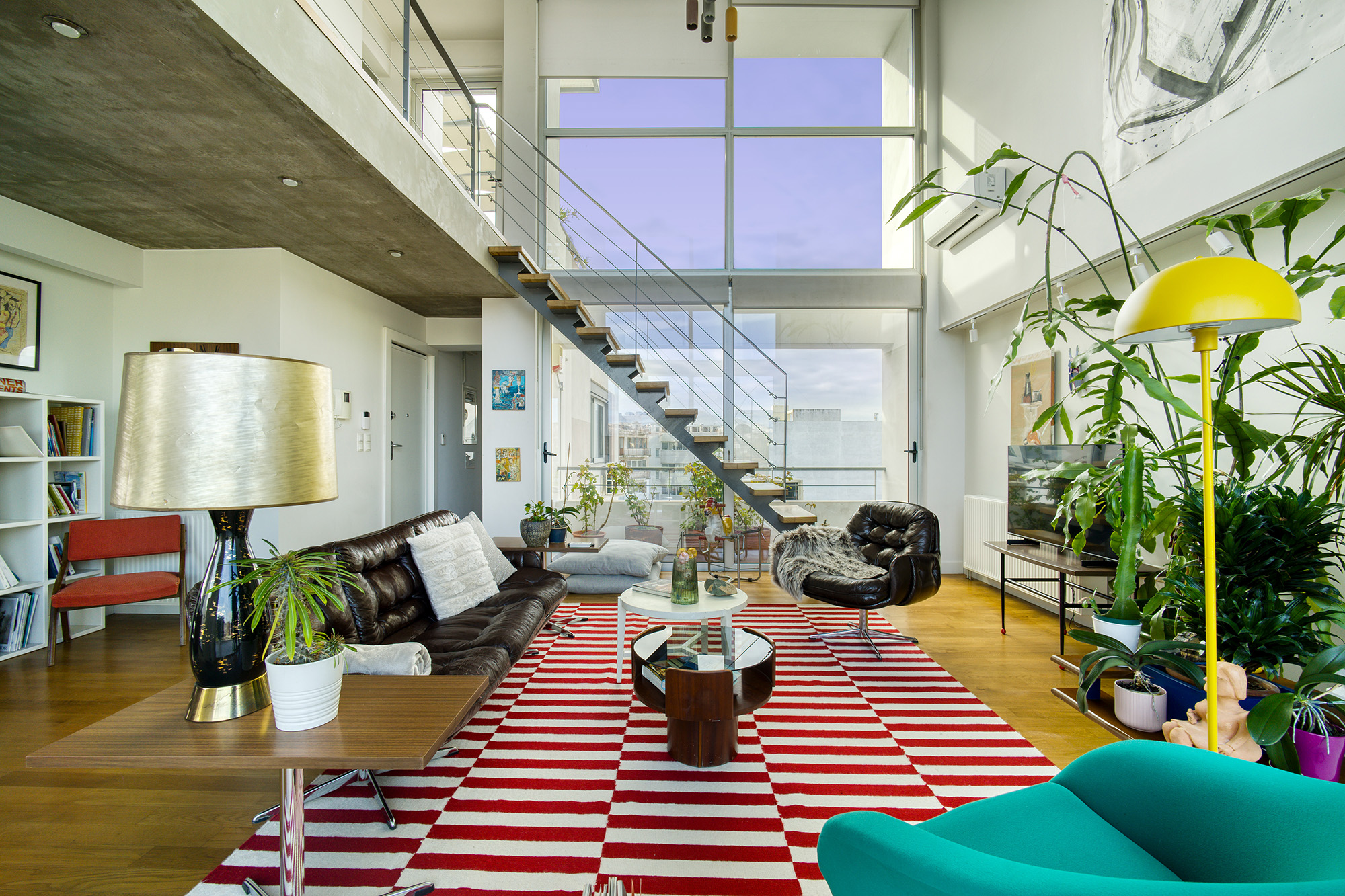 You can eat a catered or home-cooked lunch in The Dining Room while seated at a custom-designed art deco dining table. The Dining Room, is part of the open plan home, has a 360-degree vista of Athens, and enjoys direct views to the chimneys of the old gas station of the city, now transformed as an art centre. with contemporary art all around it, Technopolis.
A kitchen is a need in any home, and The Loft has a modern one created by the architect of the building, Nefeli Papanagiotou. The kitchen includes all necessary appliances to prepare a beautiful meal.
The mountains of Parnitha and  may be seen from The Bedroom, the most private room in the house. Enjoy the lovely oil painting by well known Greek painter Fessas  as you cuddle up in the eco-friendly bed linen on the king size bed. 
The most unique space of The Loft, is the Guest Room. Enjoy privacy, in a custom-designed nook where you can lounge luxuriously. The Guest Room, decorated with an original 70's wallpaper and a unique oil painting by Greek artist Eva Mitala, also serves as a study. If there ever were a spot perfect to write your memoirs that would be the one with unobstructed views of Athens.
Designed by the architect of The Loft, both bathrooms have a minimal design using Dionysus marble and grey/blue contemporary tiles. Large mirrors help you prepare in ease for your night out.
The Loft, has a private outdoor veranda on the mezzanine level. With breathtaking views of the Acropolis from one side and Parnitha mountain on the other side , The Veranda is an urban retreat where you can relax and take in the blue skies of Athens. Enjoy the mural of Greek artist Leonidas Giannakopoulos as you sip your cocktail.