This section presents smaller projects, in the field of design, installation& planning. Either commissioned by clients who wanted a different planning for their space, or socially sensitive participations, these projects are nevertheless small interventions in the wideer spectrum of architecture. 
The clients wanted an existing space of the house to accommodate different uses. A vestiaire to hang coats and store shoes&bags and a large bookcase combined with a working desk. The custom-design includes all the above and the main material used was natural wood. Lighting provides a soft atmosphere for the lovely couple.
One single house has to be turned into 3 apartments.
Work in progress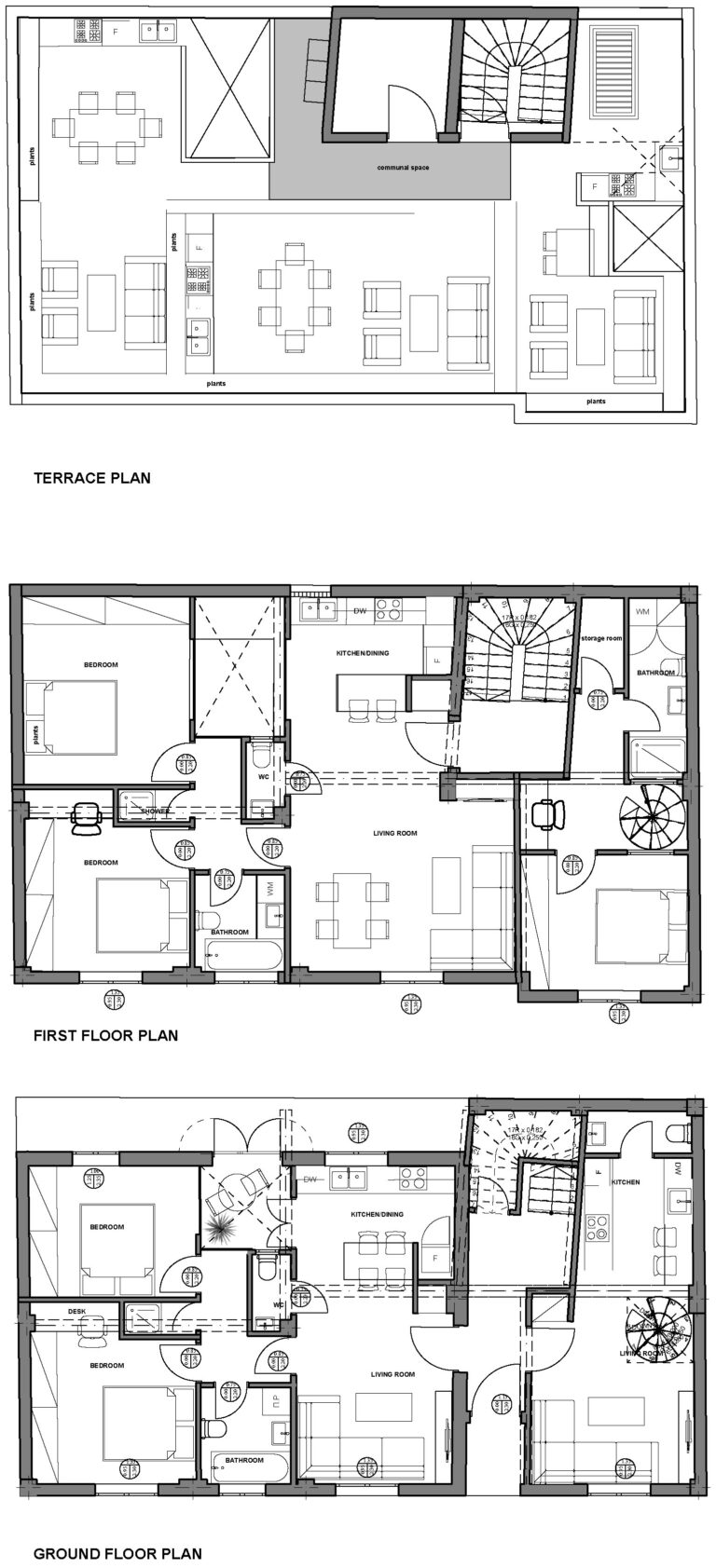 OFFICE SPACE TRANSFORMED TO APARTMENT
A prestigious lawyer moved his offices and asked for the prior space to be transformed into an apartment. The brief included 3 bedrooms, enough closet space for his numerous suits and an open plan living room/dining/kitchen. The space is situated in Zea port in Pireus, and has magnificent views of the marina.
The installation proposed for the BMW showroom aims to define the above concepts in a minimal way without unnecessary decorations. BMW's status is timeless, powerful, traveling through space and time since 1929 in the automotive industry. The dynamic of the company and the advertising presenting the X2 model, is such that it corresponds to an equally dynamic and unique presentation.

The idea is based on the exclusive use of plexiglass mirrors, which are laser cut in a dynamic shape with acute angles, maximum height of 2m, placed at a distance of 40cm between them. All 10 of them create a planar fan that embraces passers-by in appearance. A large print of the X2 model in the dimensions of the installation (about 2m high and 3m long) is placed between the mirror gaps. The effect created is an infinite refraction of the reflection of X2, on every side and every part of the mirrors. In this way, BMW travels to infinity through mirrors, "breaking" the bonds of space and time.