Why not reserve The Loft for a special dinner? We guarantee that your senses will be awakened by our stunning and inspirational spaces.
Your  dining experience at The Loft can be customized to match your specific requirements
Make a reservation for a private lunch or dinner at The Loft for a really unique aesthetic experience. The table is set with specially chosen serving pieces  and is then adorned with our own seasonal flower arrangements. We may either set up a private chef to prepare meals for you in our modern kitchen or make arrangements to have one of Athen's many excellent restaurants serve your meal.
We can accommodate up to 8 persons.
Contact us via email for reservations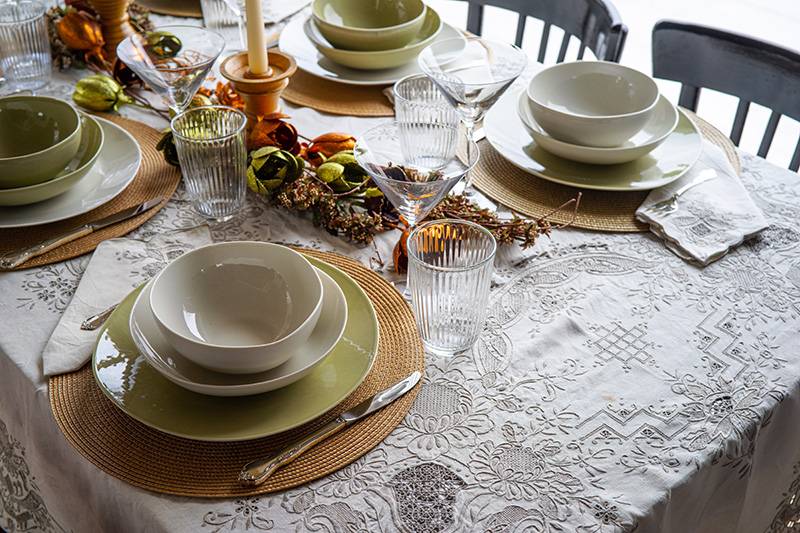 To maximize ideation and inspire creativity, a meeting occasionally needs a unique environment with the correct inspiration and stimulus.
For a meeting space that is in a class by itself, surrounded by art, design, and a special ambiance, reserve The Loft.